HOME
The Coupe Quattro
My CQ
Ongoing Restoration
Gallery
Info / Data
Suppliers
Links
T85q.com

Another Coupe
A few weeks ago I placed an advert in the Buy and Sell looking for Coupe Spares. As a result of this I was contacted by a gentleman from Youghal who had a 1987 Coupe GT for sale. I went to see the car and a deal was struck, but because the car had been sitting in a field for three years, moving it was going to be a problem. Youghal is about 34 miles from Cork, so towing it was out of the question. Efforts to borrow a car with a towbar and a trailer proved fruitless. Eventually the problem was solved by Mary of Munster Recovery, who collected the car on her Volvo Transporter, and delivered it to our house in Cork for a very reasonable price.
We just dumped the car on the pavement outside as there were too many other cars parked on the street, it will be moved into the garden sometime tommorow.
Unfortunately finances, and the need for bits for the CQ, dictate that this car has to be used for spares instead of rebuilt......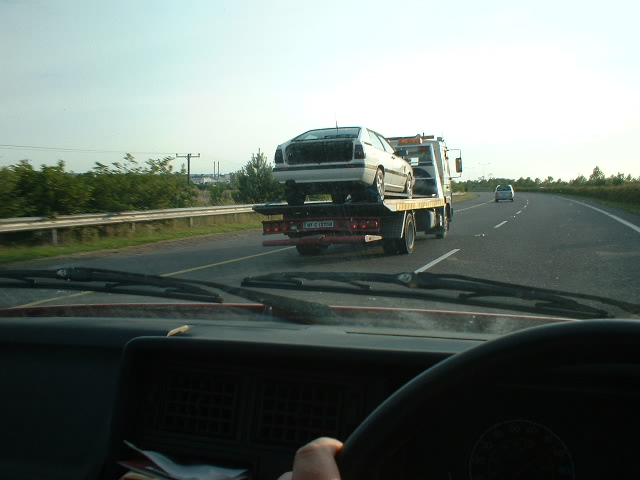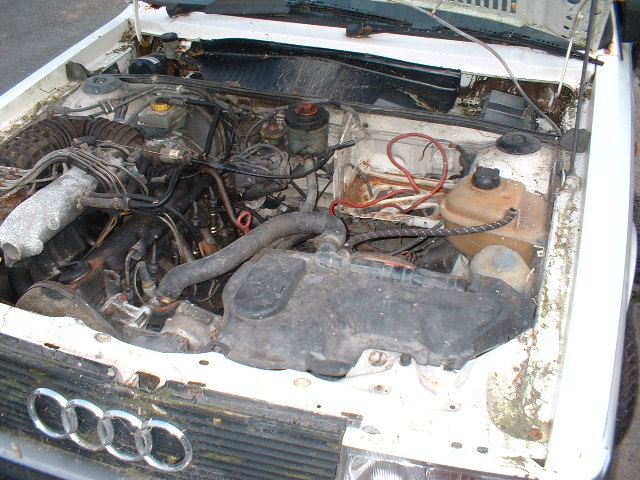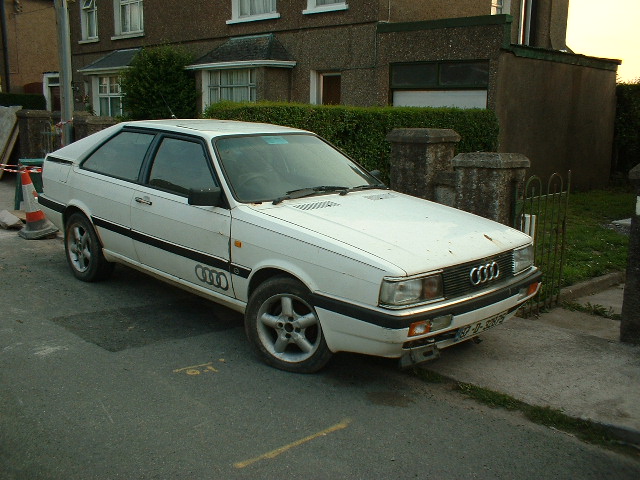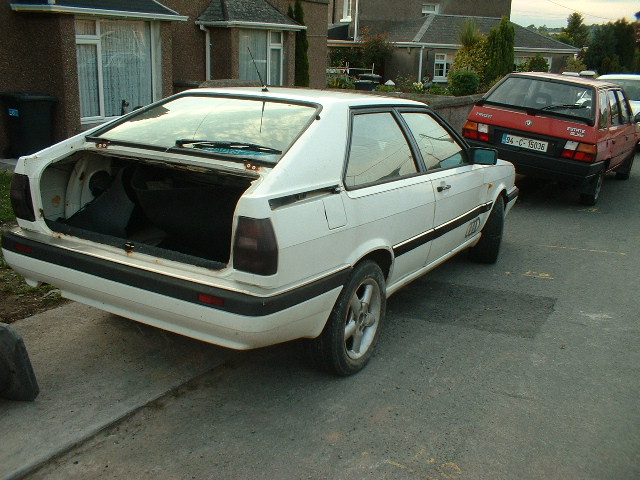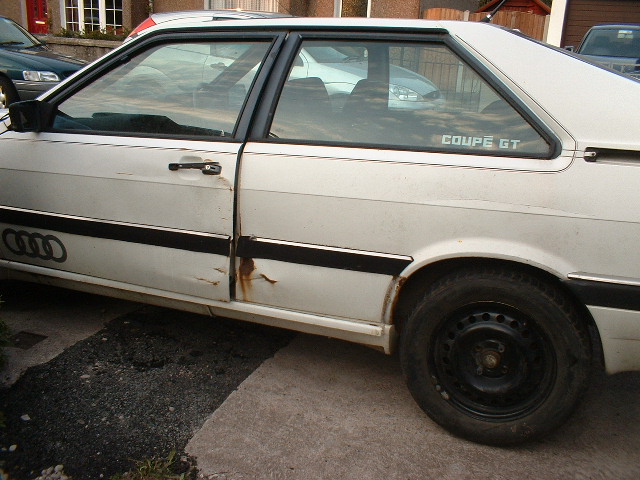 ---
Click Here to email me