HOME
The Coupe Quattro
My CQ
Ongoing Restoration
Gallery
Info / Data
Suppliers
Links
T85q.com

My Coupe Quattro, "Helga"
This page make take some time to build, as I have a lot of information on the car, and lots of details of what I have been doing to restore it.
Consider it a page under continuous construction..............

I used to have a Coupe GT5S, Mars red, 1982(?) with the earlier quad headlights. I had much fun in the car, as it's hadling was excellent, and the performance pretty good too, especially for an early 80's car. I sold it on after a few years as it's condition had deteriorated due to my extensive abuse of the car.......
But I always wanted another one, and when we moved to a house with drive and garage, I decided to aquire a Coupe quattro.

It was difficult for me to aquire a Coupe quattro, as I live in Ireland, and quattro's, especially the early ones, are very scarce here. I watched ebay for some time, and finaly found one that was close to my sisters address in the UK.

This is the original ebay ad for the car : Ebay Ad
The car was purchased unseen, and subsequently delivered to my sisters.

According to the ad, it was a mainly tidy car.... I really should have known better than to have bought a car, sight unseen, off ebay......

These photos give you an idea of what actually turned up.....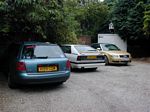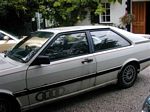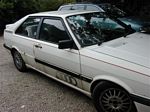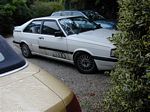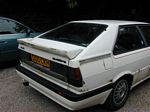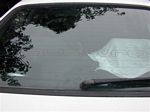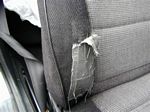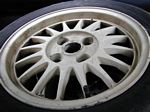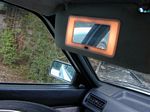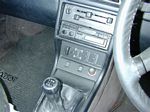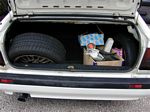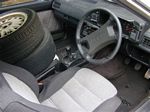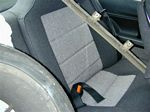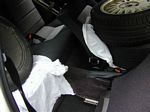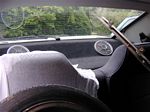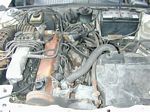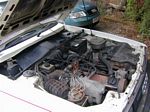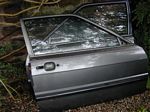 As you can probably see, it wasn't quite in the nice condition described. Also the mechanical work that had apparantly been done to the car seemed somewhat illusory, and some stuff that had been done was downright dangerous.... It did include a set of the rare 15" R8 4 stud Ronals, probably worth more than the car..

A few photos of the car when I got it back to Ireland : 06 June 2004

As a result of it's condition, the vehicle has been getting a restoration for the last couple of years.....
To get an idea of the restoration work that has happened up to date, please have a look at the Ongoing Restoration page

In addition to the CQ, I also have a '84 WR project.

http://www.kvquattro.com/URarrival.html
http://www.kvquattro.com/03june2006.html



---
Click Here to email me