Main Fuel Pipes to (and from) Fuel Distributor. Cleaned up, masked, and a light coat of etch primer applied.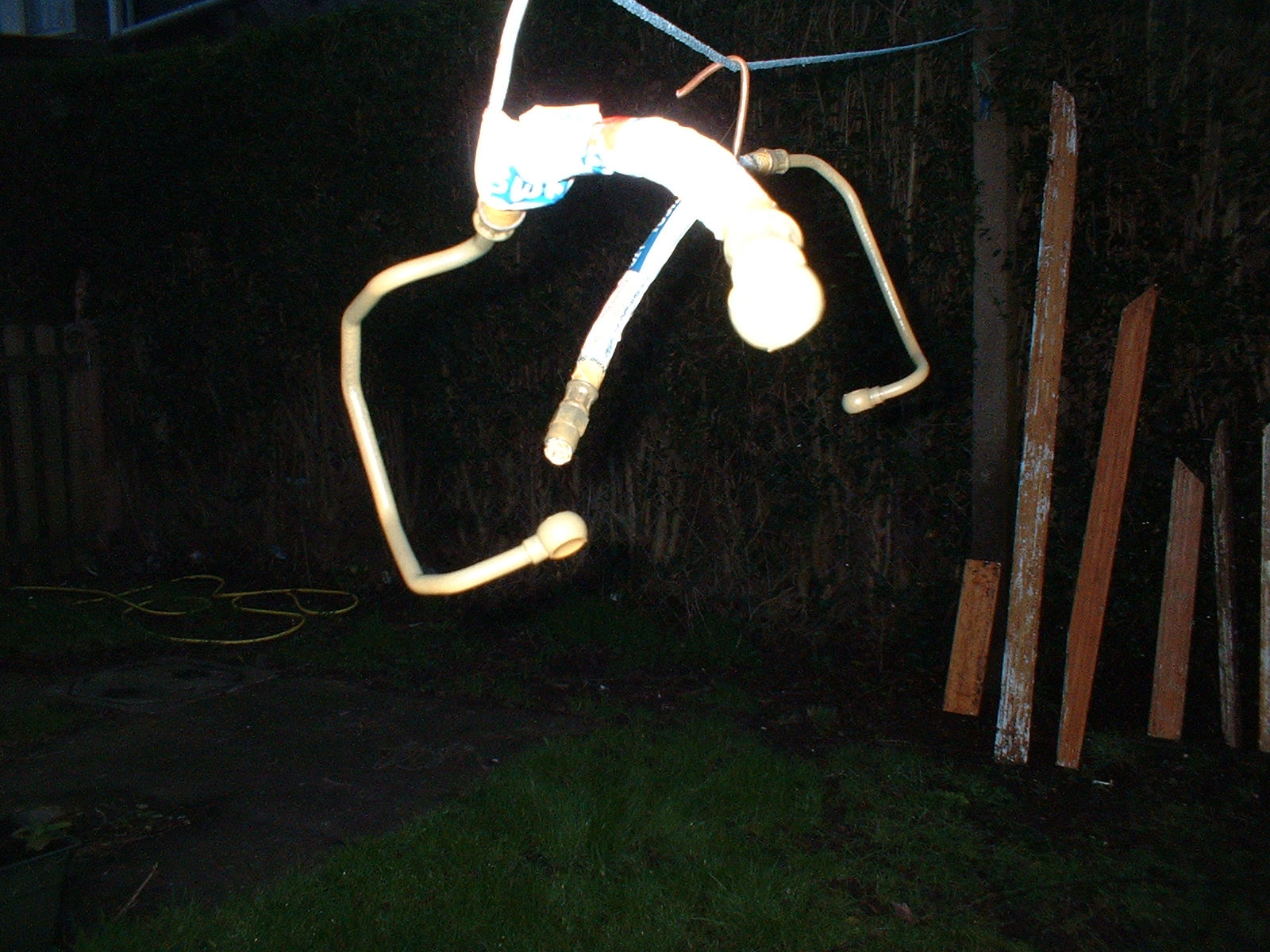 Changed the straight connector for a right angled one.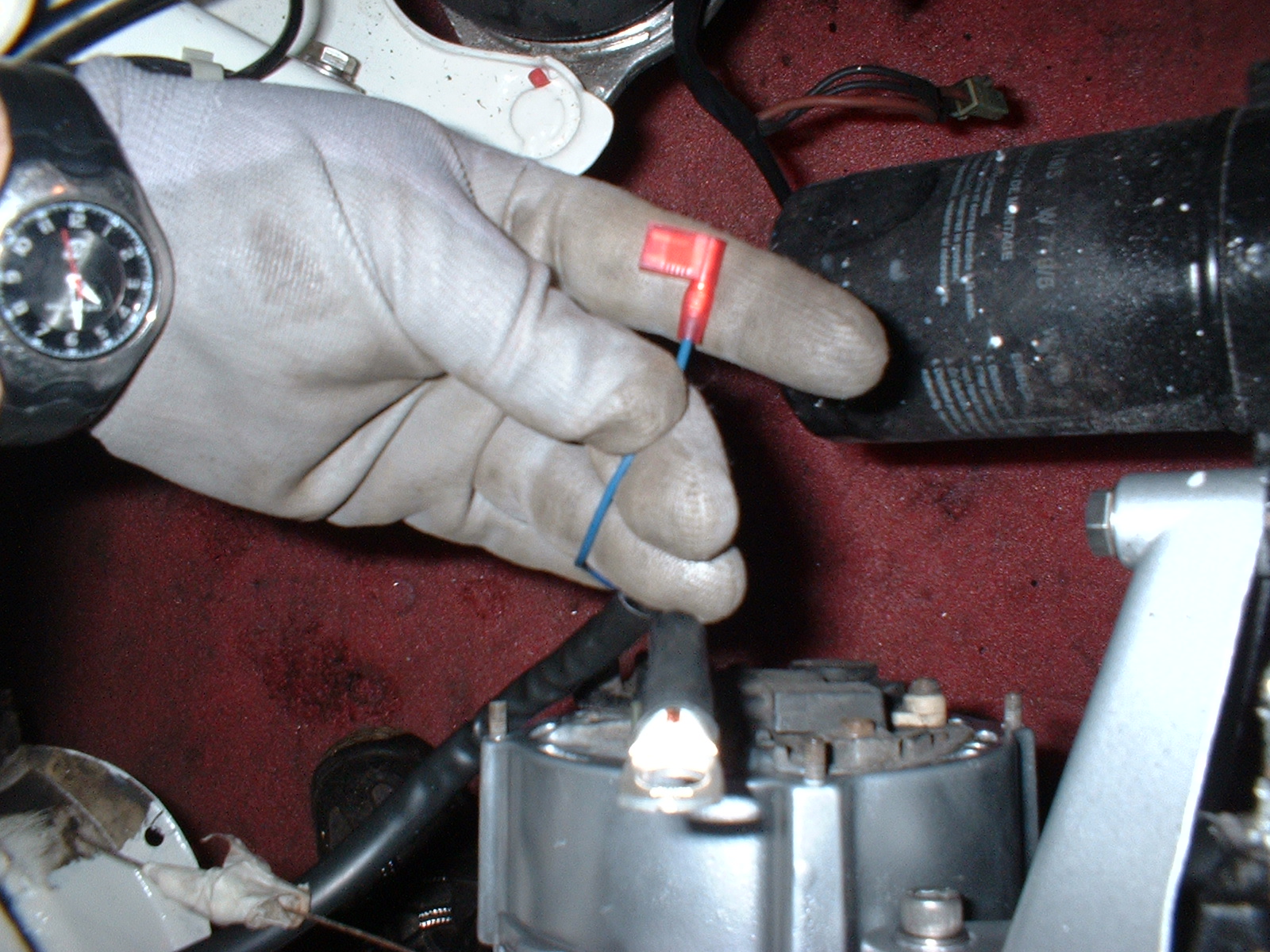 Remember to thread the cables through the rubber grommet BEFORE fitting the cover....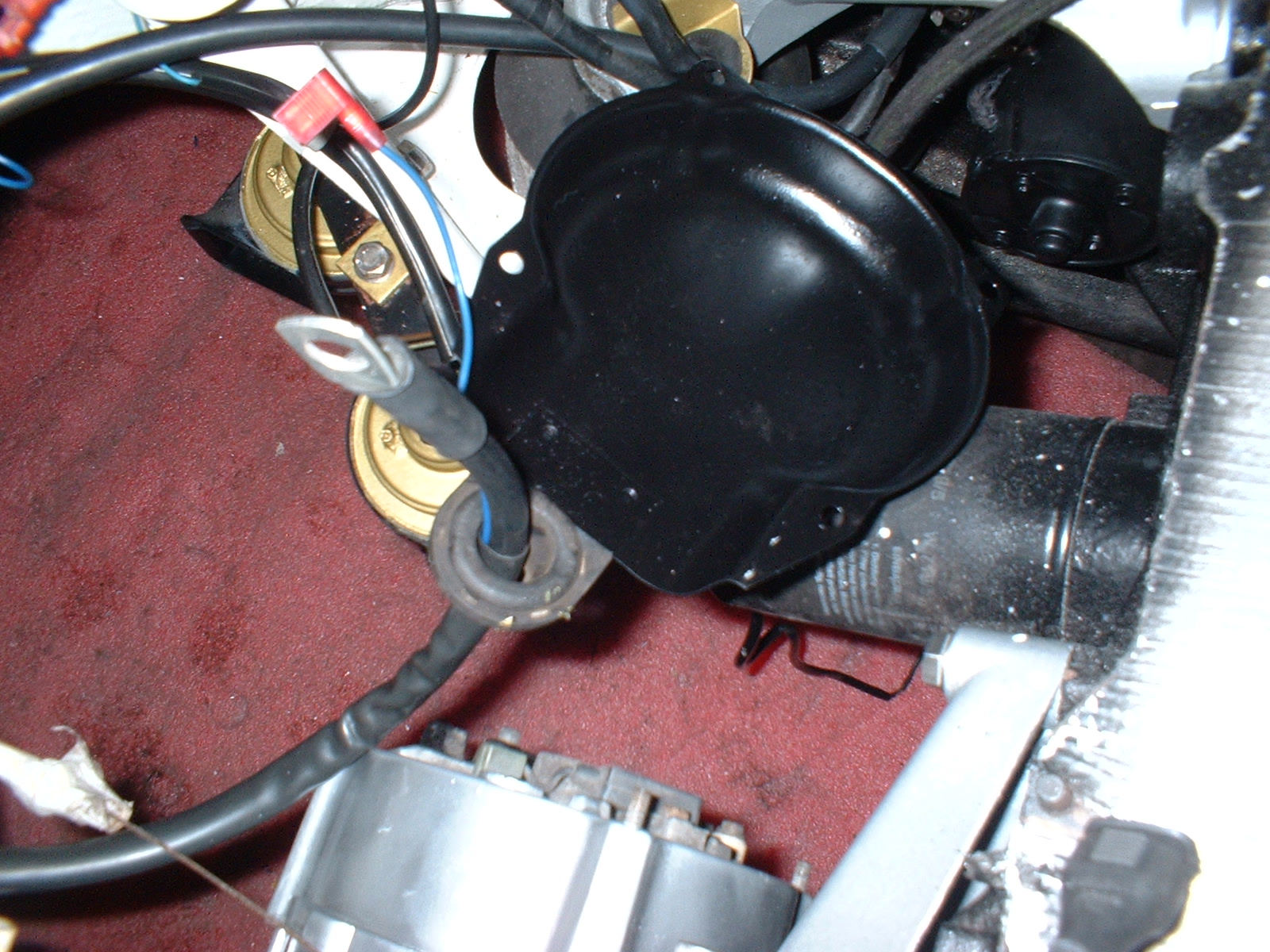 Squeaks the curious cat...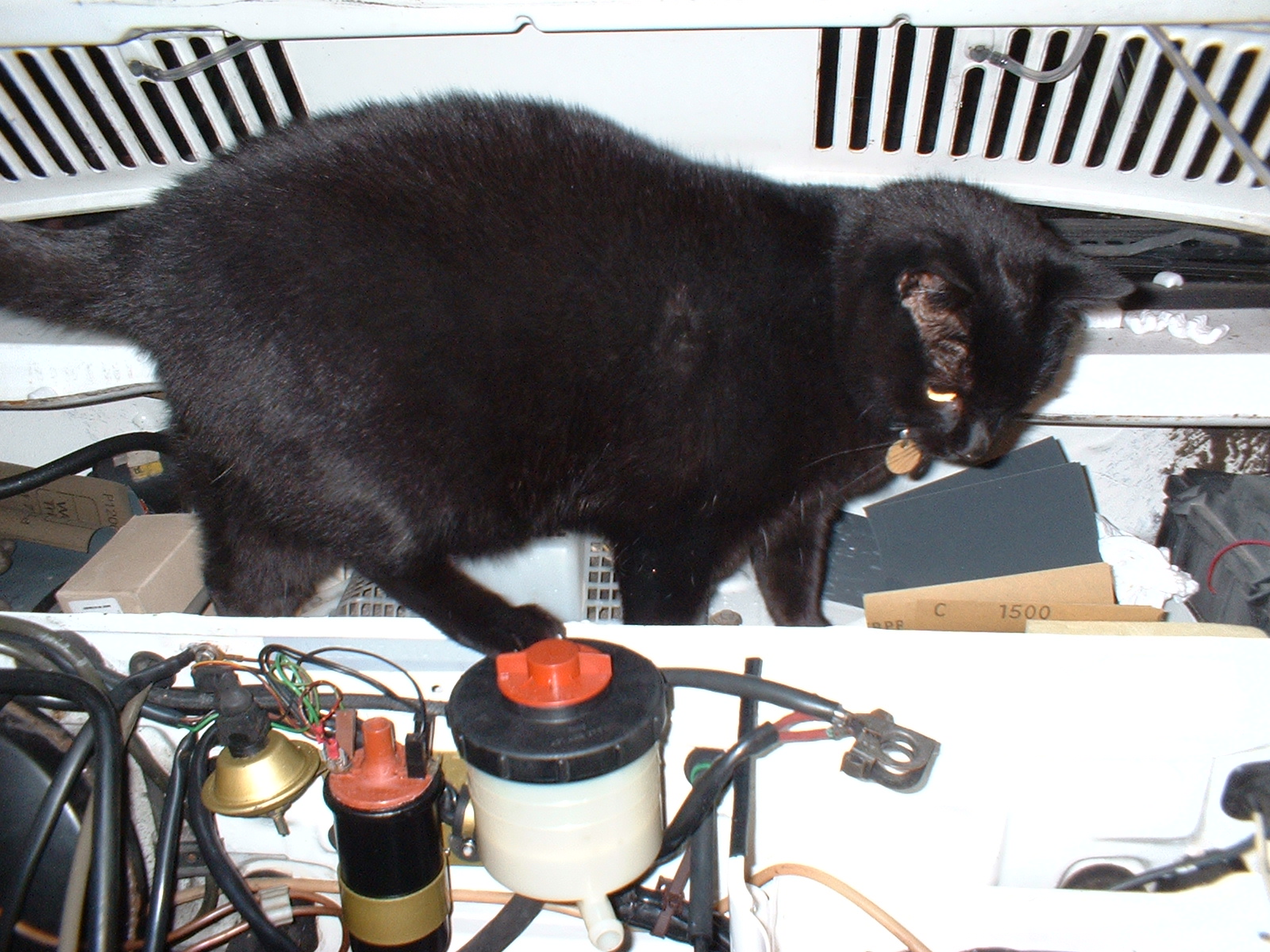 Light coat of ordinary primer on the fuel pipes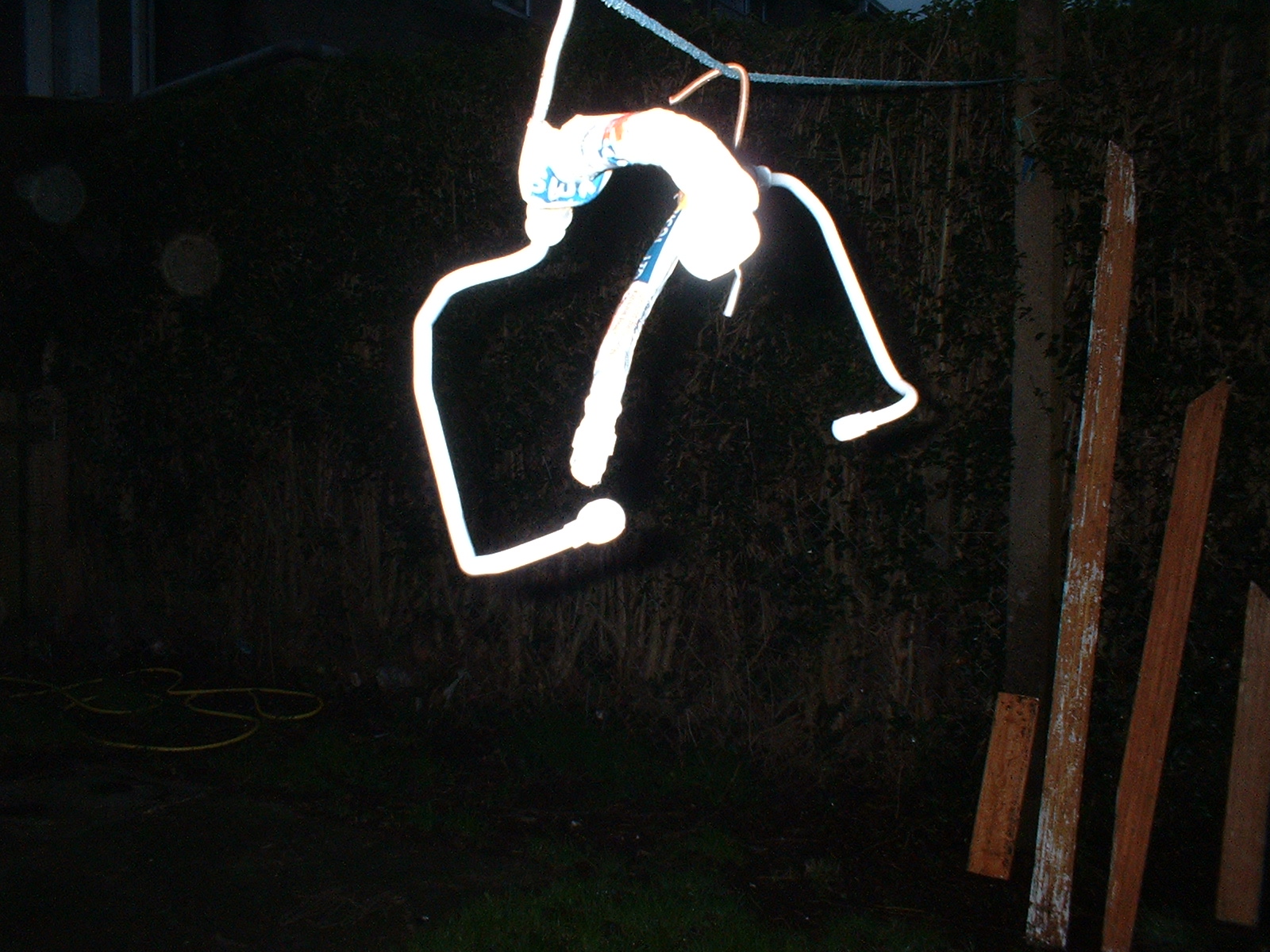 Push on the right angled connector (I think this should be a ring connector, but not on my alternator. Secure the main lead with 2 washers, and a locknut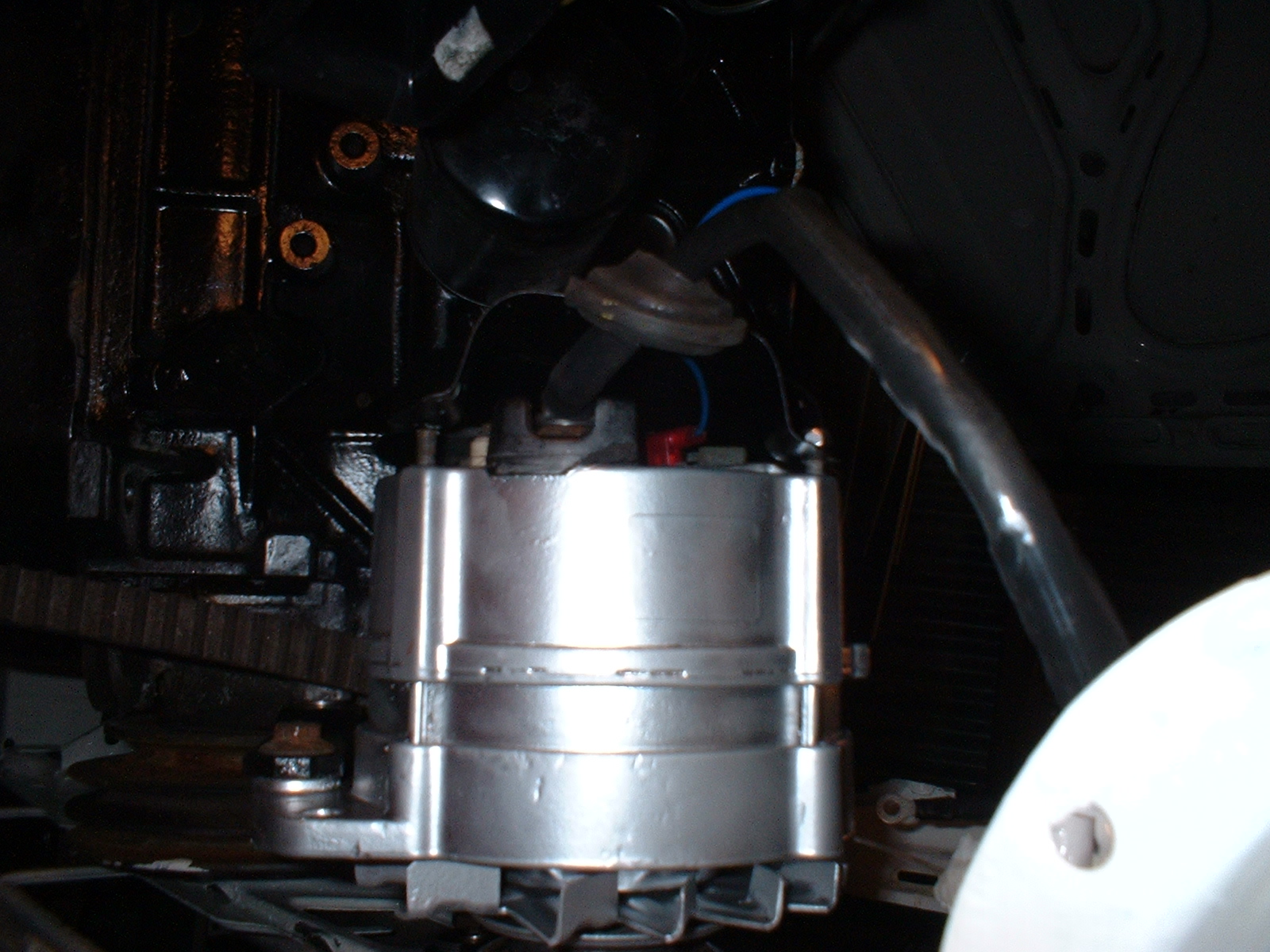 Push the rear cover into place, and route cables so that they sit nicely.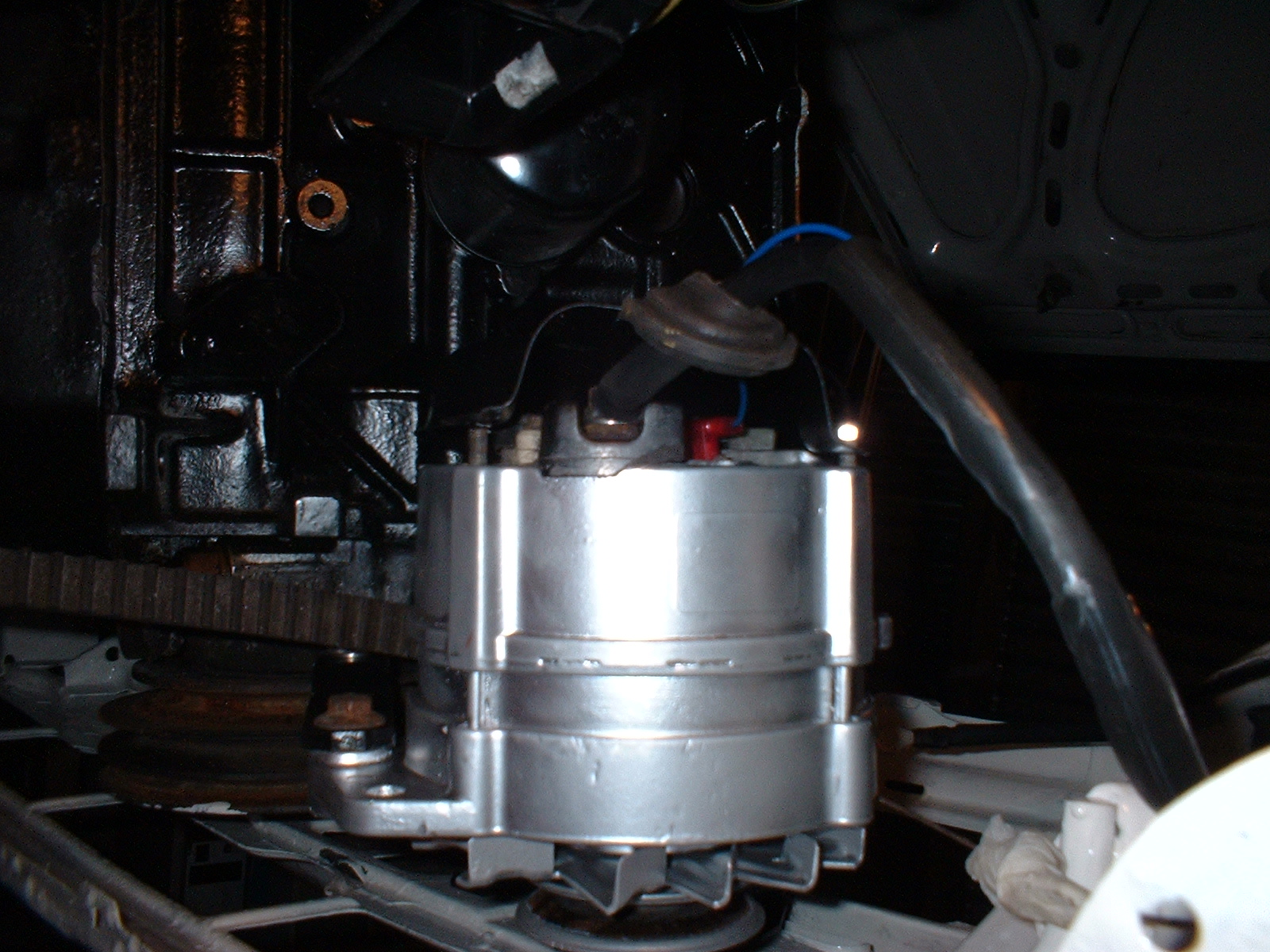 Push the cover into place and check for shorts...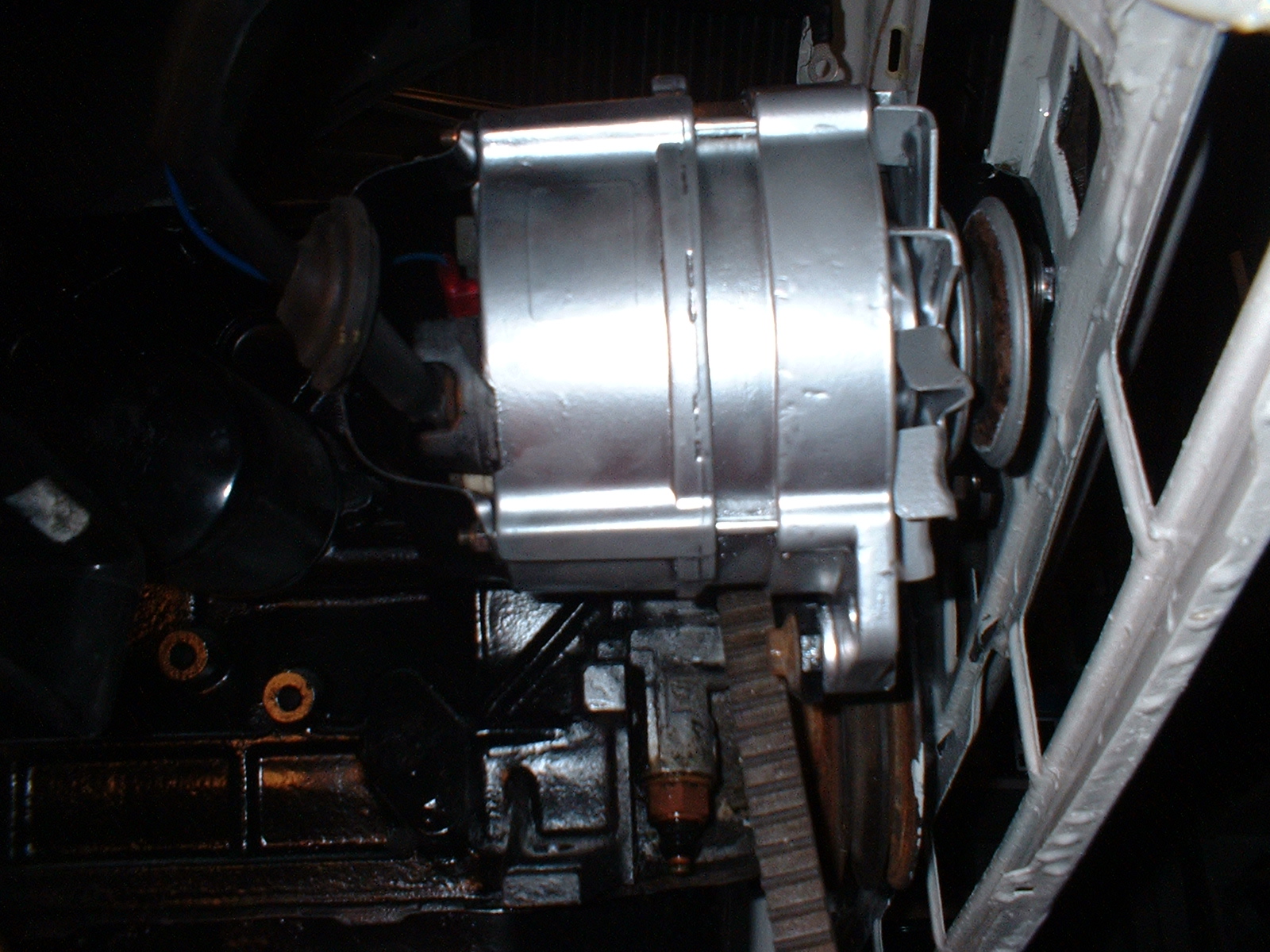 Secure with 4 x M5(?) nuts and washers. 8mm socket.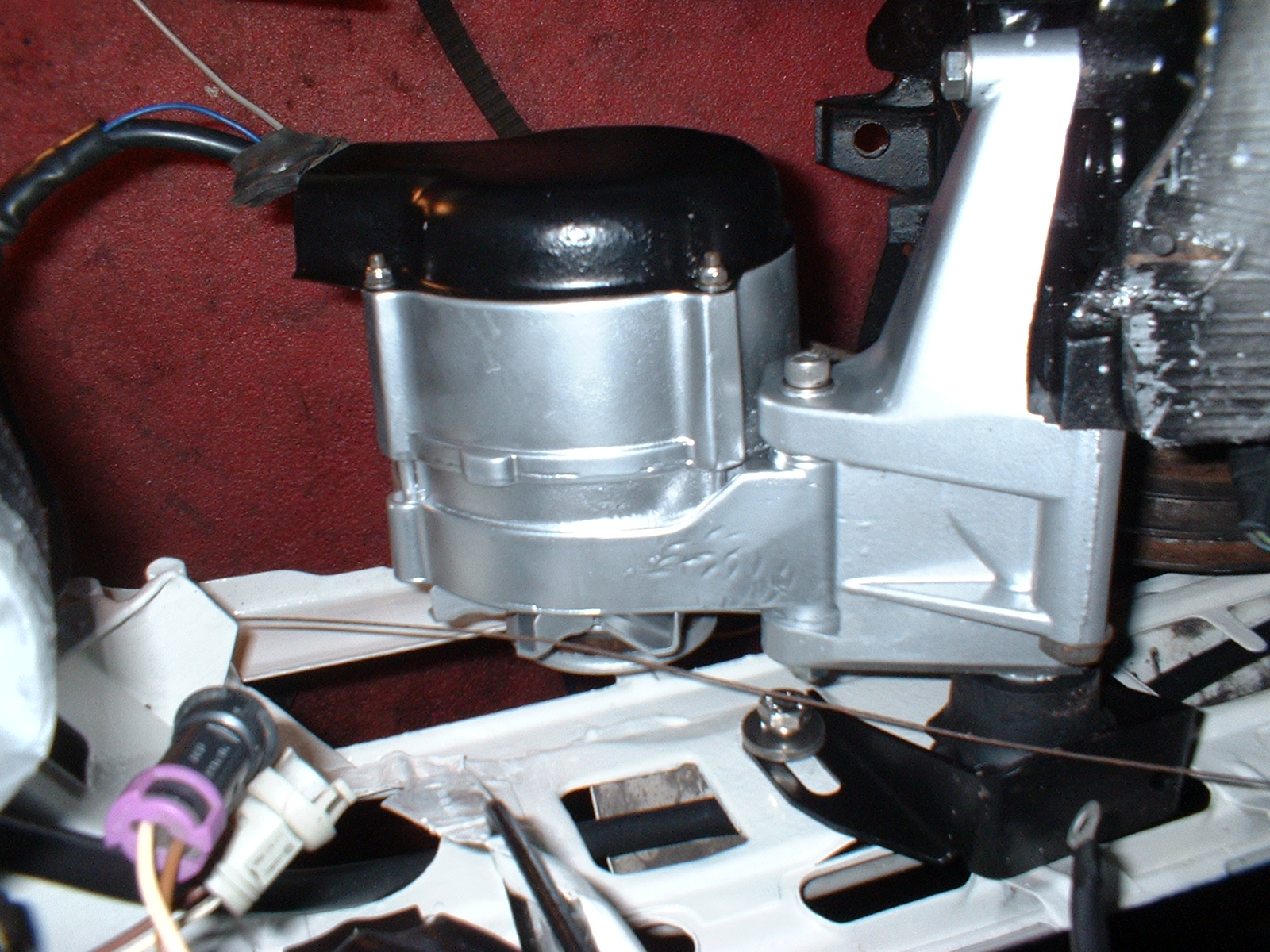 The connector for potentiometer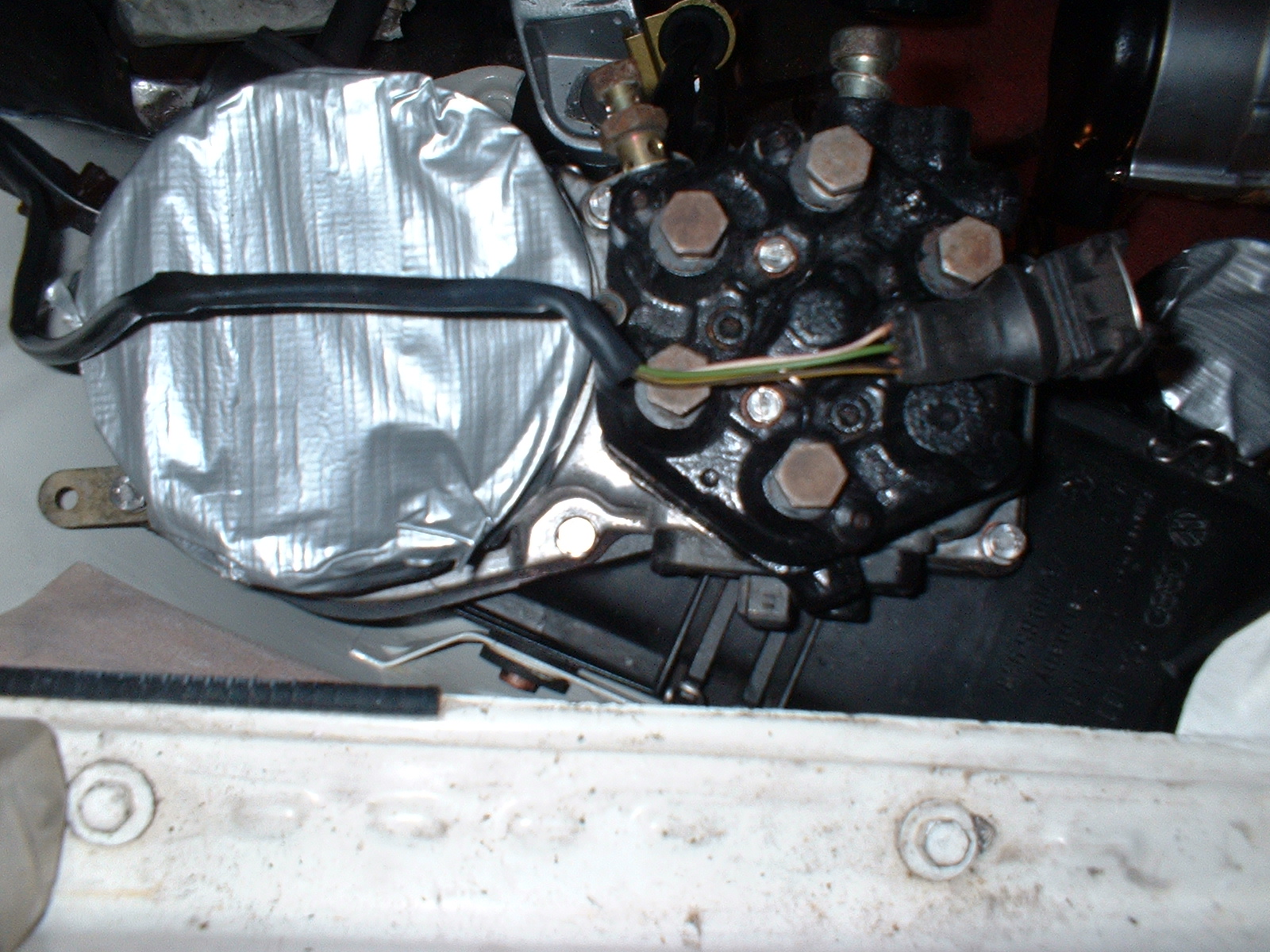 Oil temp sensor wire getting repaired. New wire spliced in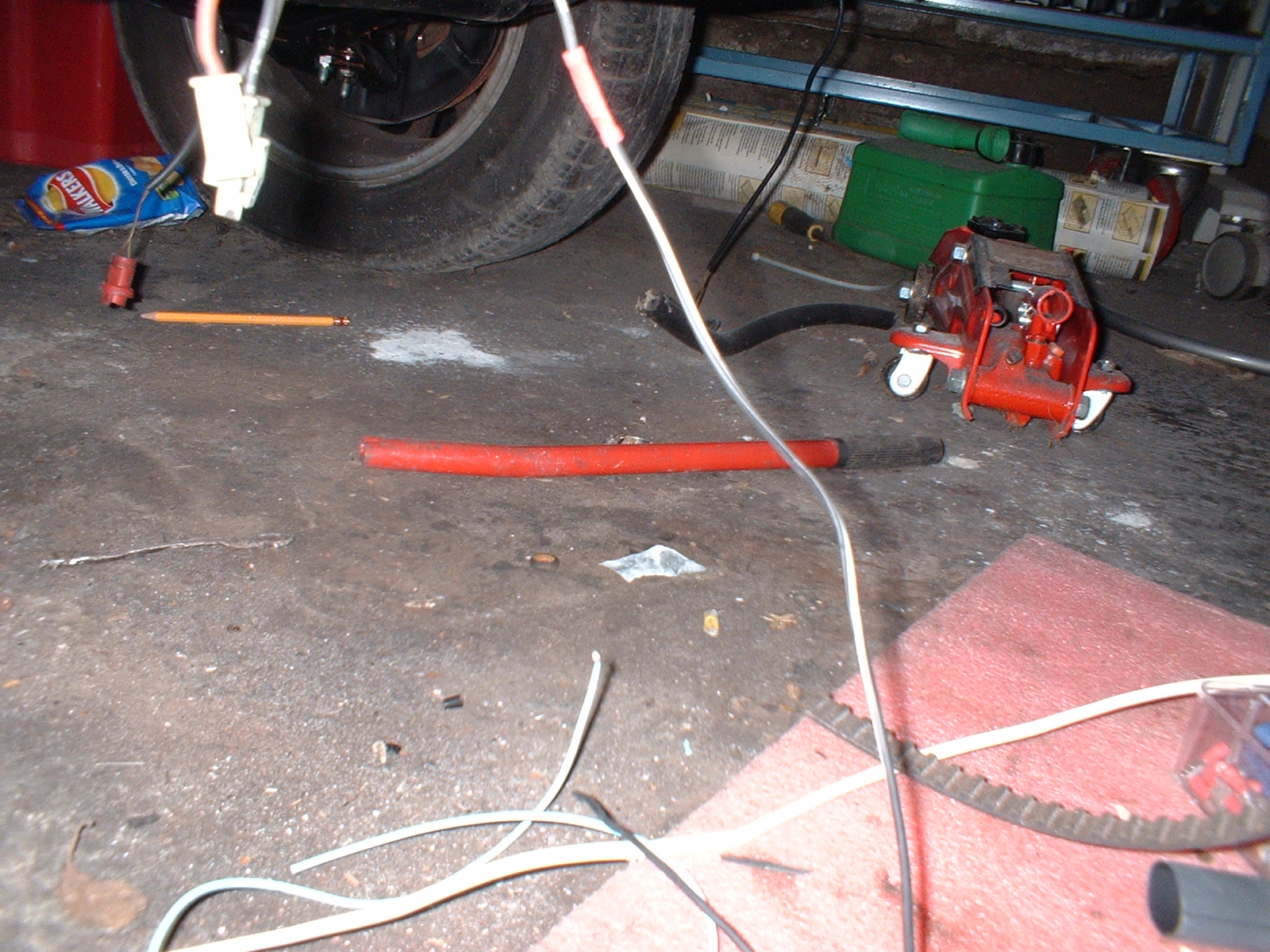 All complete, just have to shrink the heatshrink. Using heat.....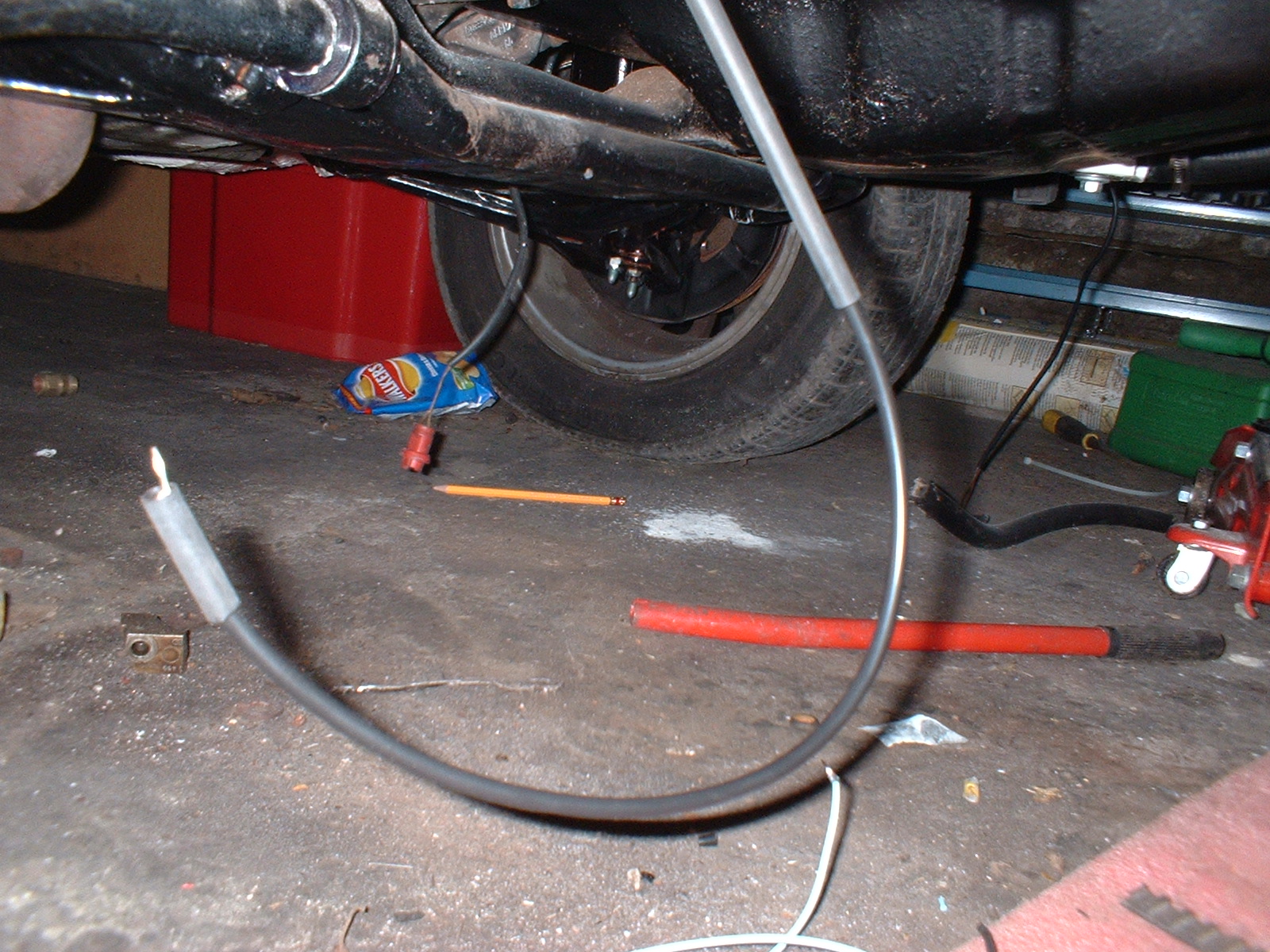 New Banjo bolts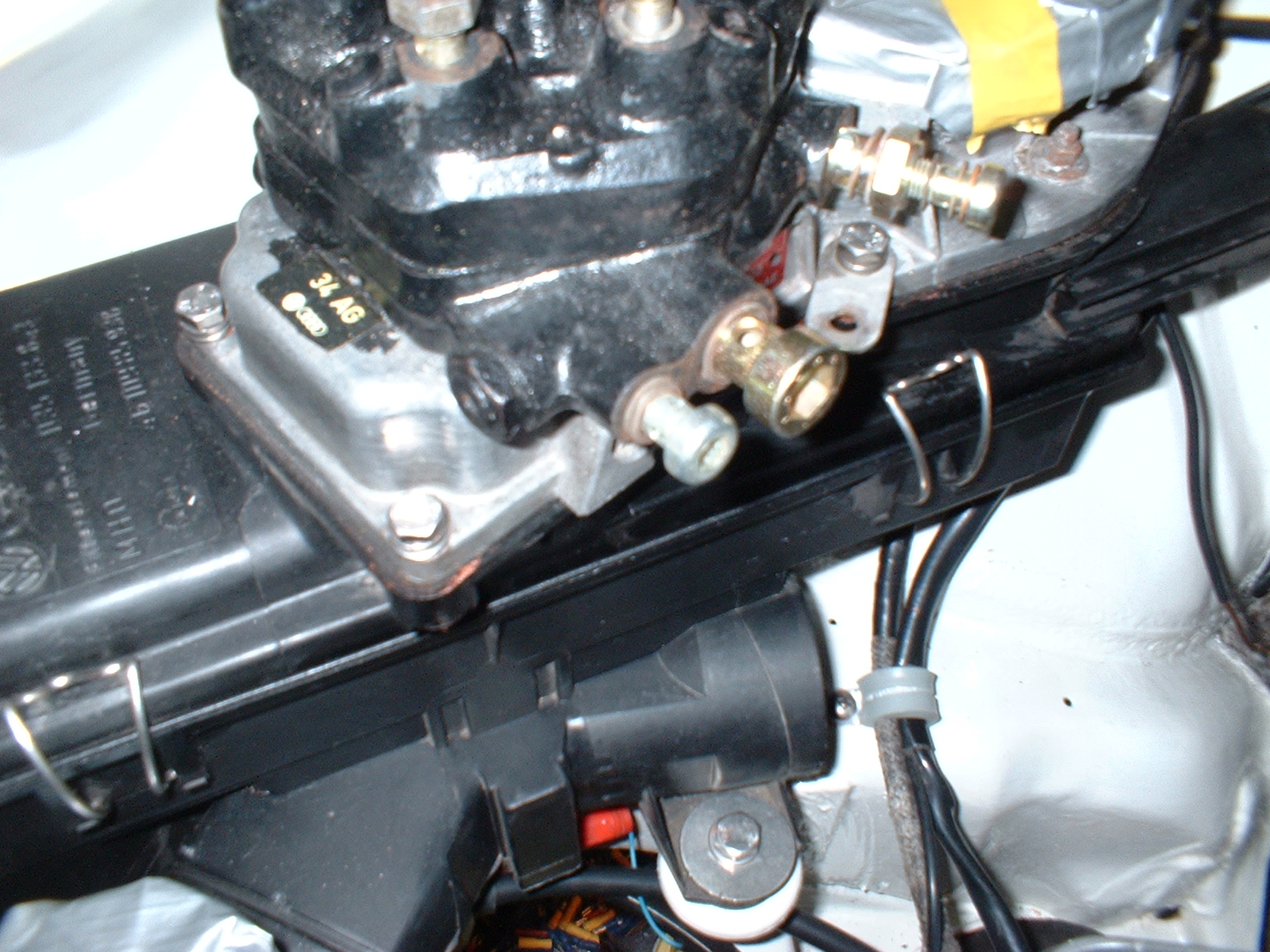 Potentiometer Connector in place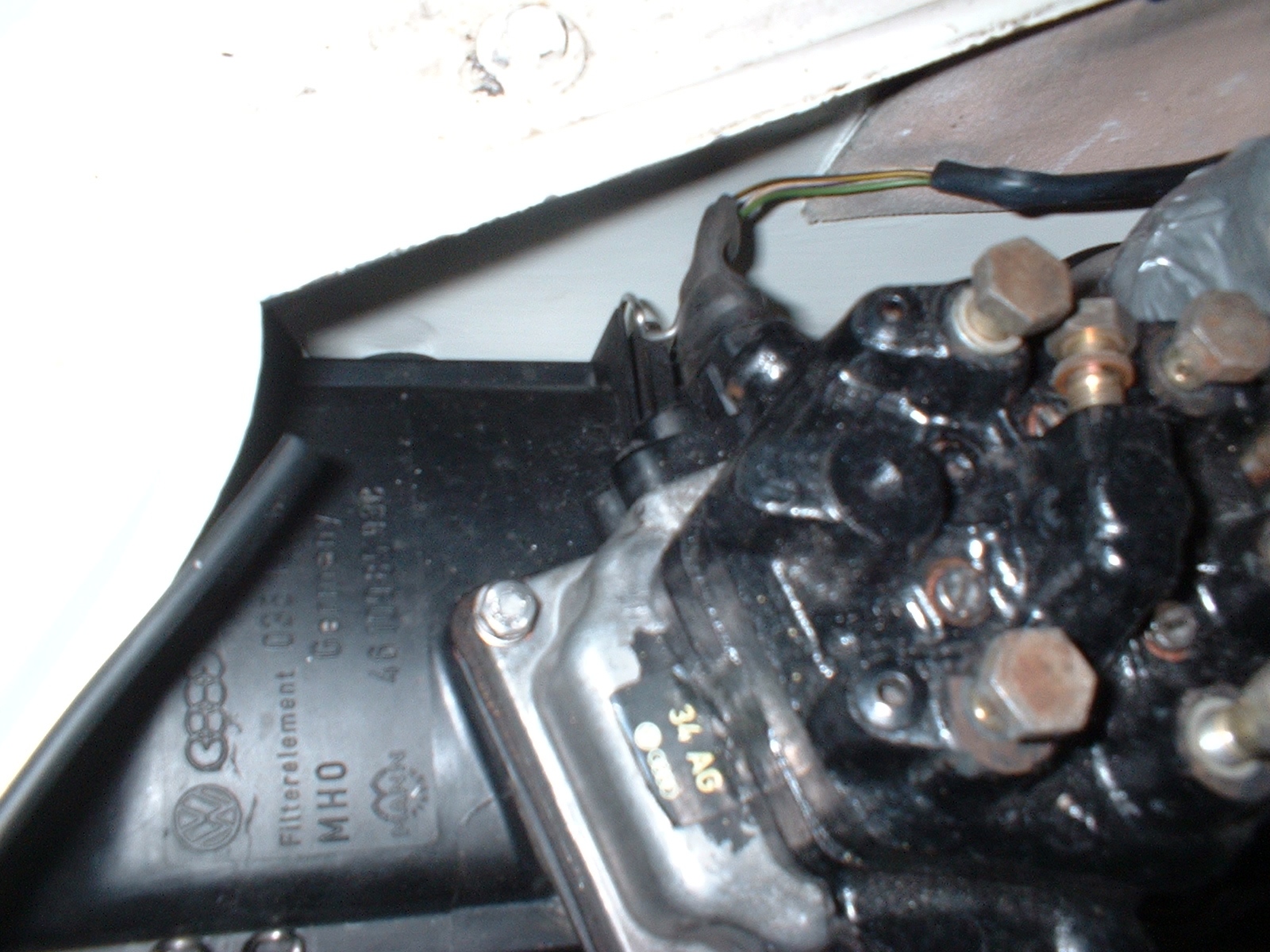 Light coat of silver paint