HOME
The Coupe Quattro
My CQ
Ongoing Restoration
Gallery
Info / Data
Suppliers
Links
T85q.com
17 July 2006 : Helga gets a new headlight wiring harness
Relays. Mounted on a small subframe panel made from the lid of an old midi tower case. One relay drives both dipped beam H4 filaments, and then the other two replays are for the high beams. The high beam filament of the H4 bulb, and the corresponding H1 filament are driven from the same relay, one relay for each side of the car.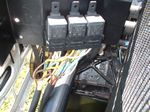 I got the connector from Audi to connect to the existing connector on the H1 bulb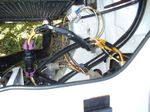 Here you can see where I tapped into the existing loom, by plugging into the passenger side H4 connector. The two connections here are used to drive the relays that actually drive the lights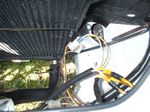 The supplemental loom that I made runs next to the existing loom through the front crossmember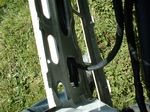 And comes back into the engine bay here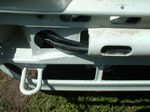 I've taken the power feed directly from the +12V connection on the alternator. This feed goes straight to a pair of 15A and a single 10A fuse, located as close to the alternator as practical. Each fuse holder is sealed against water ingress, but can be easily and quickly opened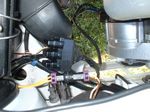 The fuseholder tucks neatly away here, I intend to secure it with some velcro strips.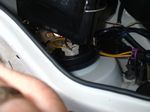 You can see the three additional connections made here at the alternator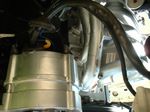 Looking a bit sad without grille and front bumper, but we're now at the bodywork restoration phase....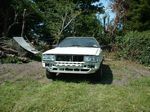 It's quite a long garden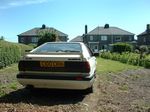 The Quattro Bunker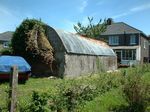 My trailer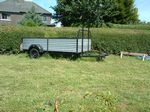 ---
Click Here to email me