Heater tube gets de-rusted and painted. This will need replacing later as it's heading to the end of it's life (internal corrosion)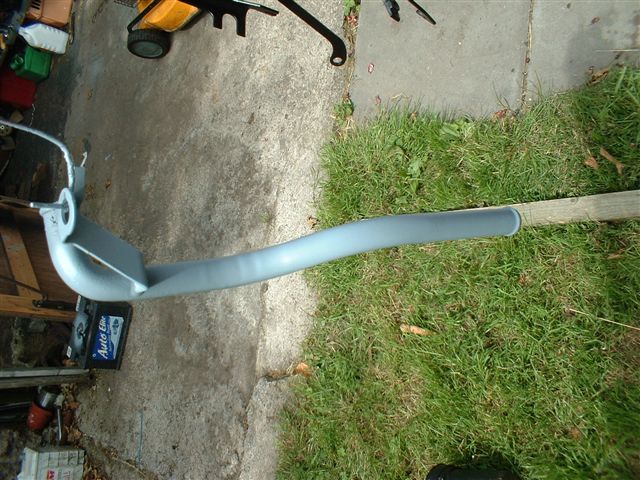 This helps support the power steering hoses. Repaint and refit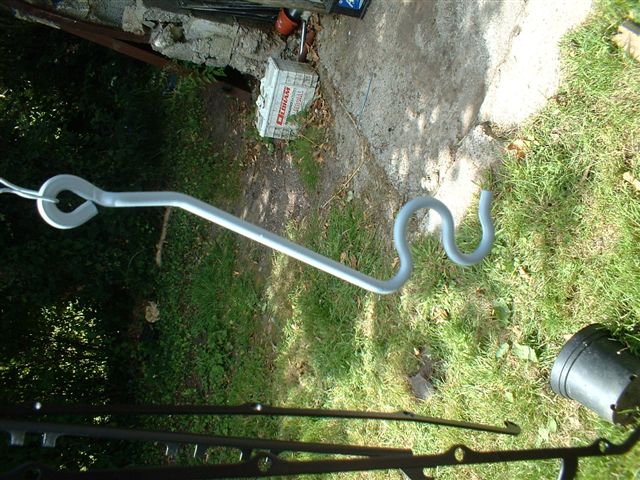 The cam cover reinforcements and the bar that holds injectors in. Now repainted.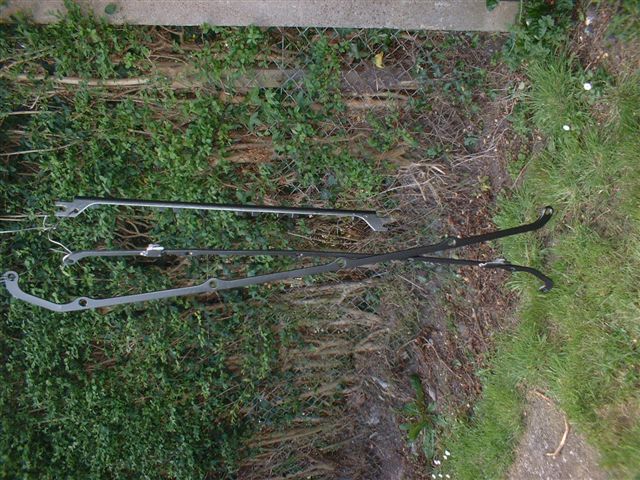 Inlet manifold now cleaned, scrubbed and repainted with hi-temp paint.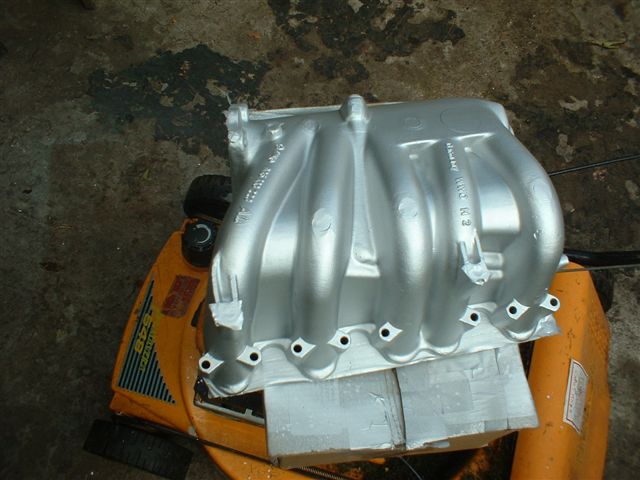 Nice in silver..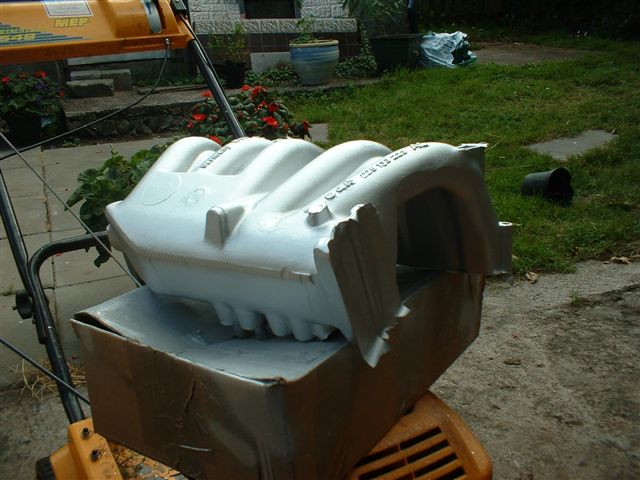 The photo doesn't show it, but there is a little scoring on this camshaft.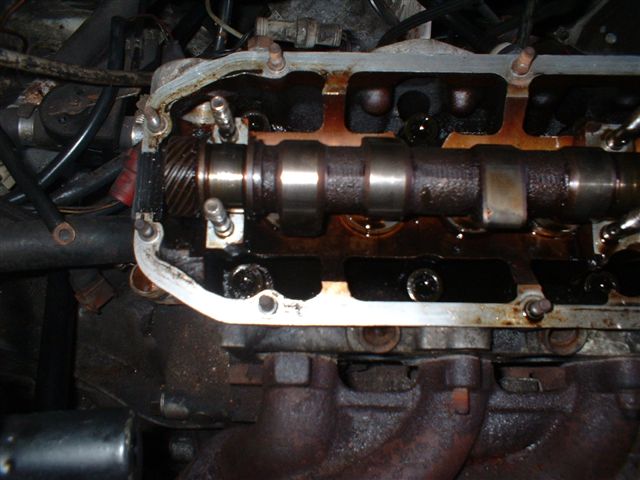 The lower cam belt cover. See how it was bent into the cambelt roller, and has had a groove cut into it...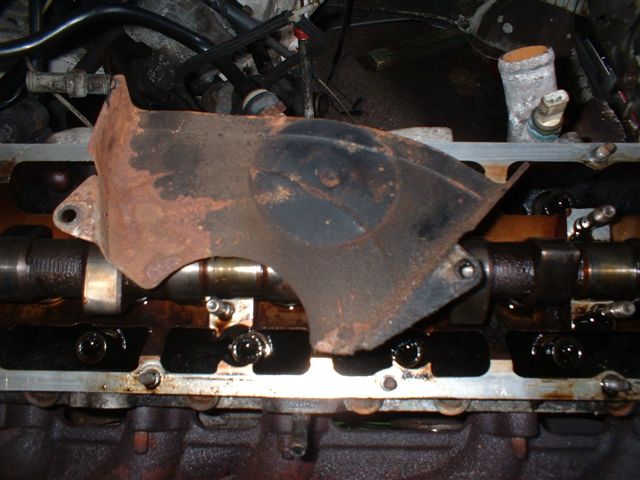 The bolts that hold on the cambelt cover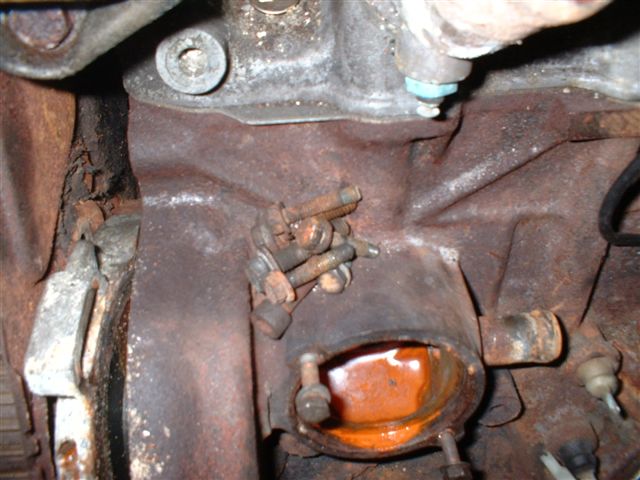 12 M12 headbolts removed, and the head just lifts off.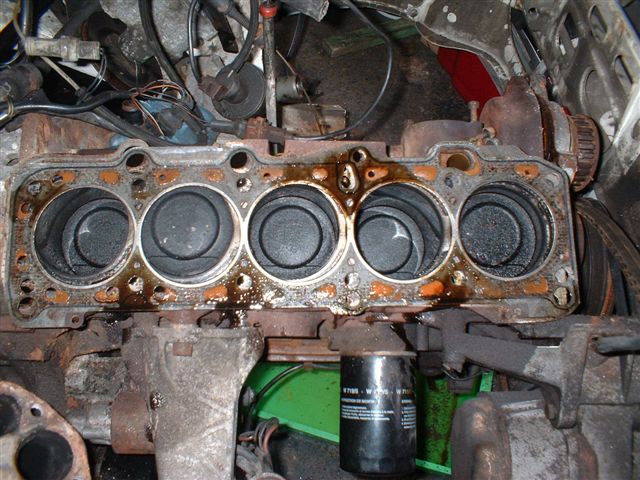 Some carbon on the pistons, and a little oil on cylinder 1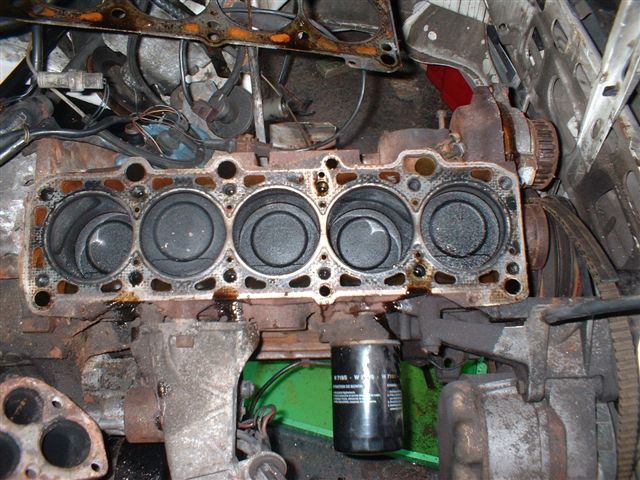 You can just see some of the honing on the bore.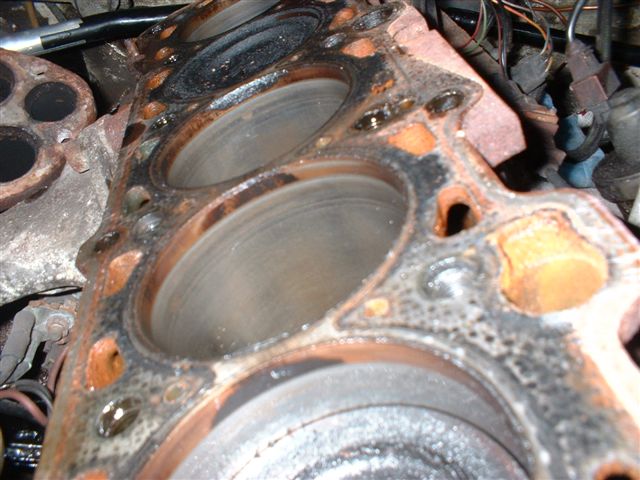 The old head gasket. Stamped "turbo" (made by Victor Reinz?)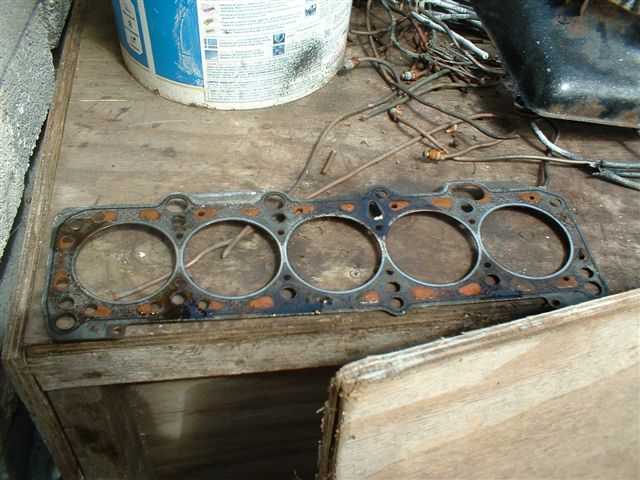 The valves, which look not too bad.....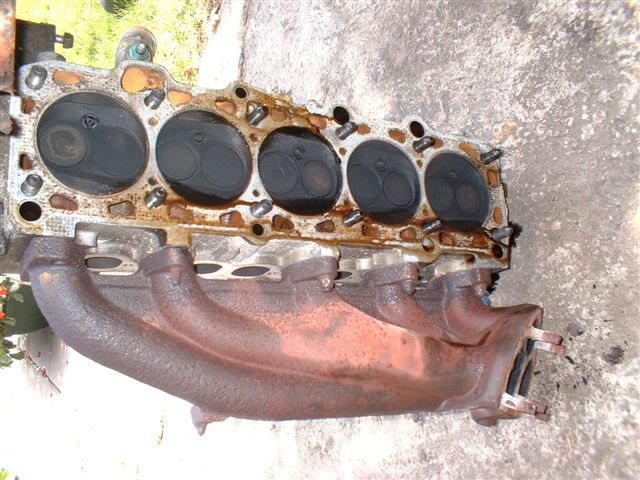 Head and manifold on the floor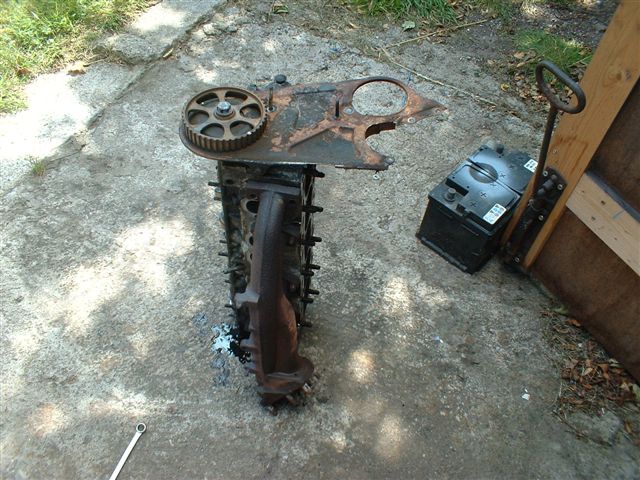 The same......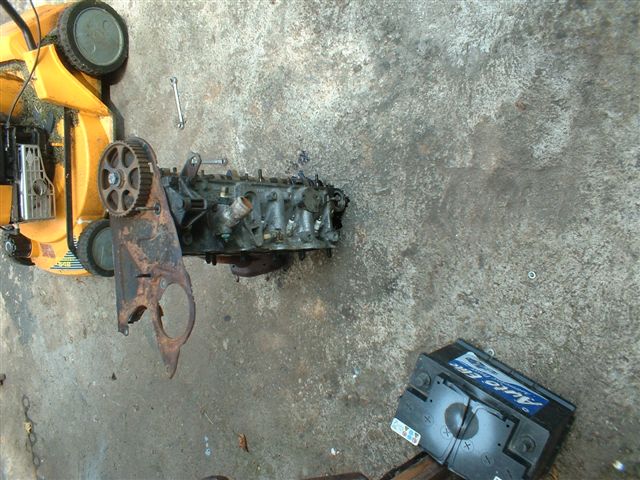 Same again.........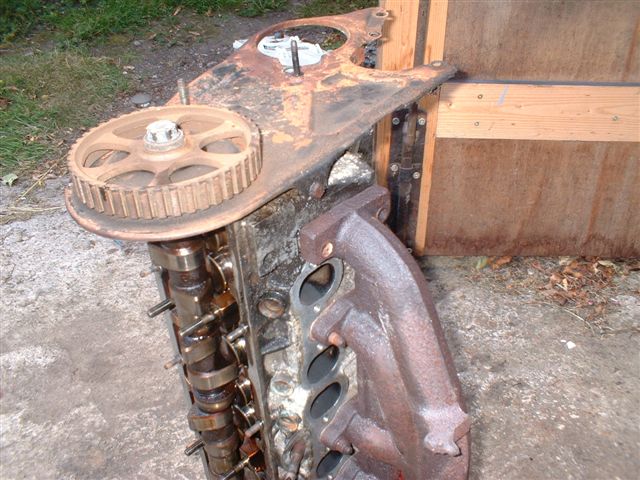 Hard to tell from the phot, but there is a little warping on the head face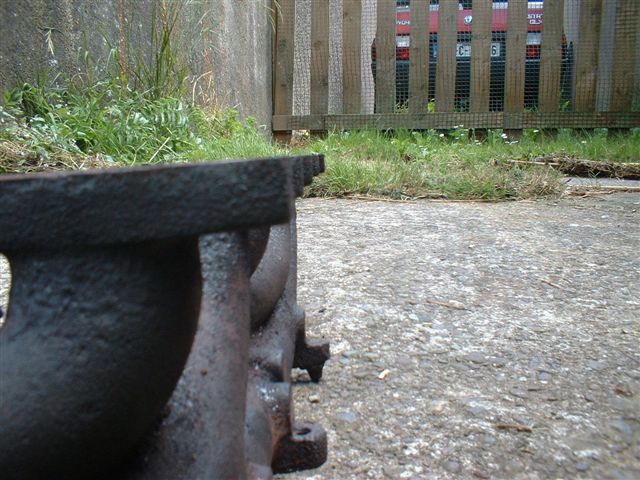 A bit more here....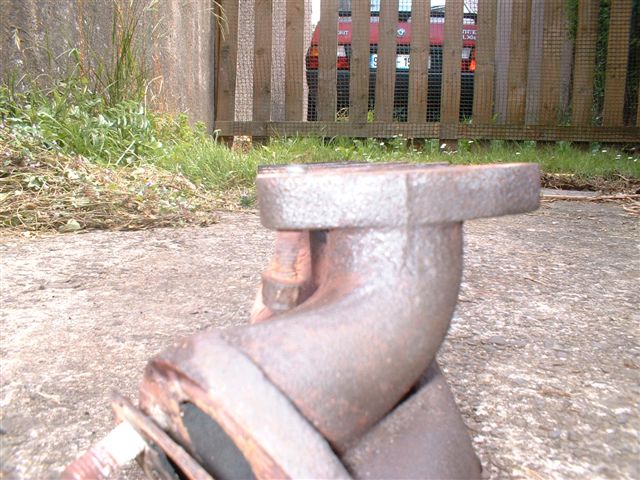 See...??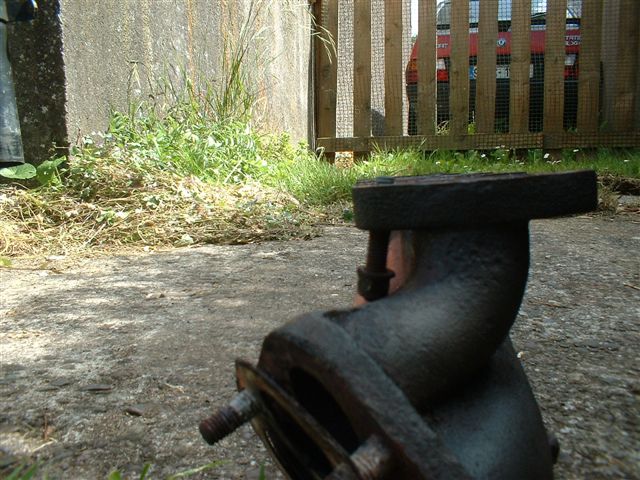 A camshaft cap on the wrong way around.... Keep tightening it, and they go with a real bang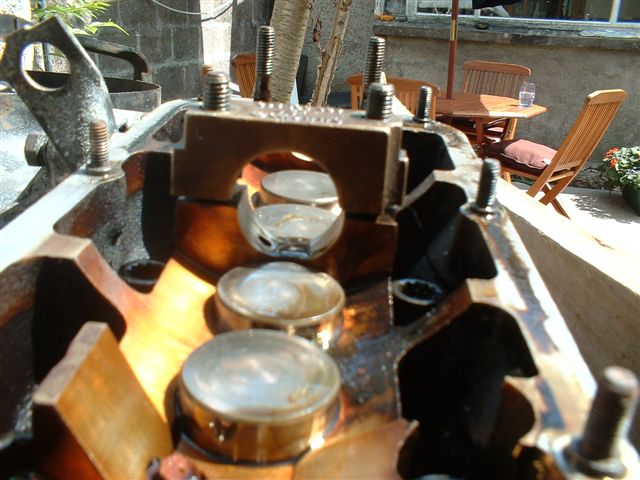 The right way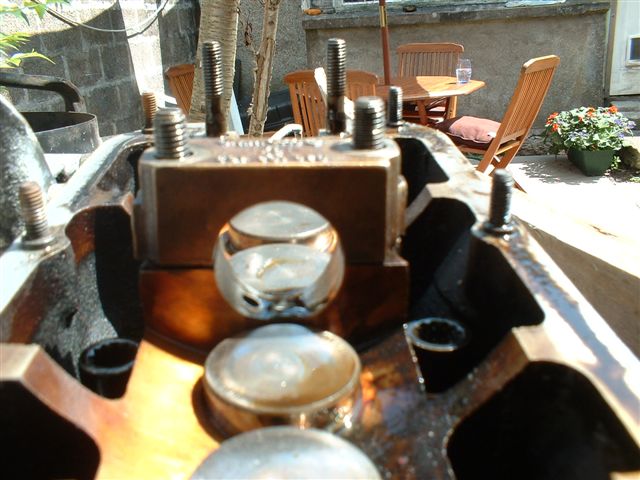 The photo doesn't show it, but the head is also cracked at the bottom of this stud.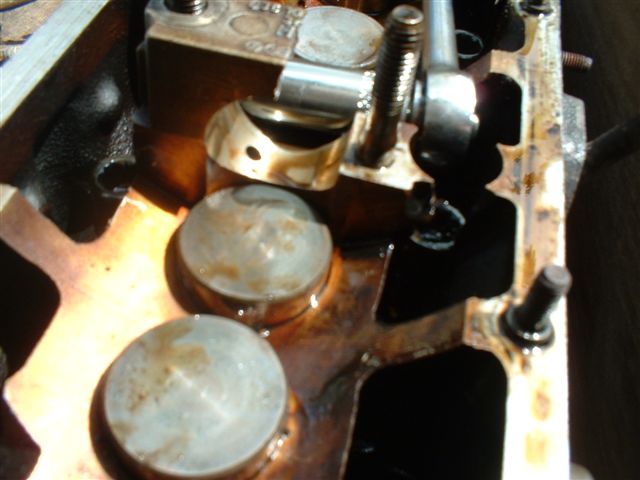 Foobarred water pump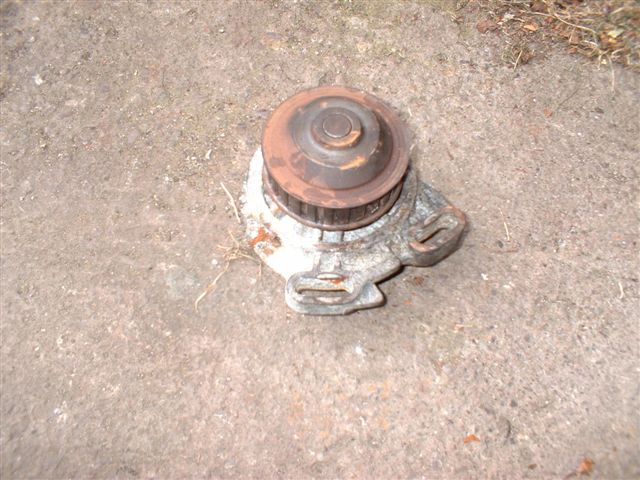 See how it was leaking from the drain hole?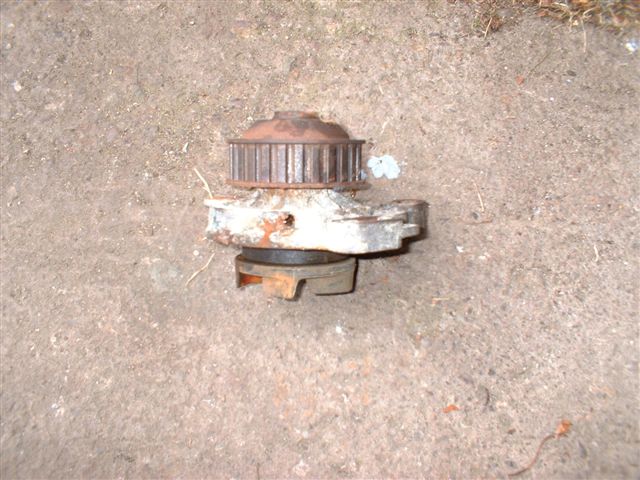 Almost seized, and the 'O'-ring seal was shot too. In the bin it goes......